Read on to find out everything that you need to know about NairaBet Nigeria.
Facts and Figures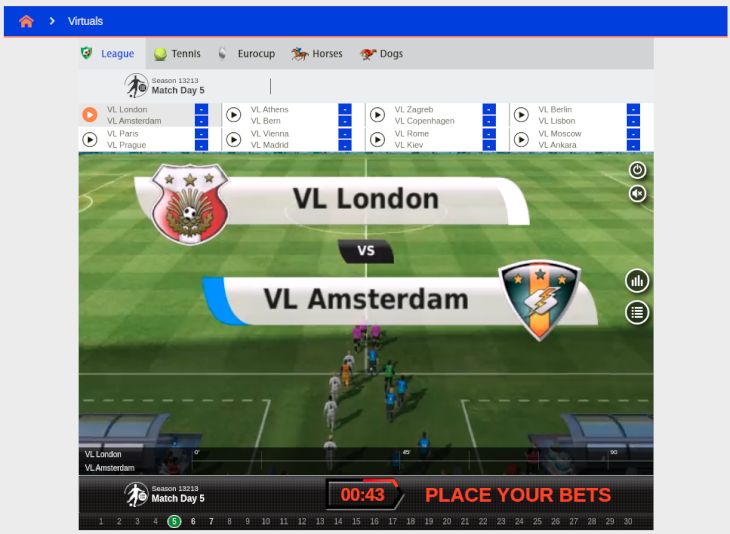 irst and foremost, NairaBet is a great site if access to the internet is an issue for you, or if you just have a 'Palasa' style mobile phone. You have a full range of betting options available to you, and you can place your bets simply by sending text messages to the NairaBet number *5447#. It might take a little bit of getting used to, but it really is the easiest way to bet in Nigeria if you have a cellular signal but not enough for an internet connection, or your phone does not have the option of opening an internet browser.
There's also the money-back loss deal at NairaBet. At any time when a special promotion is up, running and available, you can obtain a 'no-risk, no-lose' bet. This bet must be an accumulator bet that has a minimum of four selections. The total odds of your acca bet must be greater than 1.20. If your bet is then a losing one, you will be awarded 100 percent of your stake back as a bonus bet!
Your bonus bet will be between NGN 500 and NGN 50,000. Your returned stake must be used in its entirety, and cannot be split between different bets. Also, your bonus bet stake will not be returned to you once your bonus bet is settled – just your winnings.
Is NairaBet a Reliable Betting Site?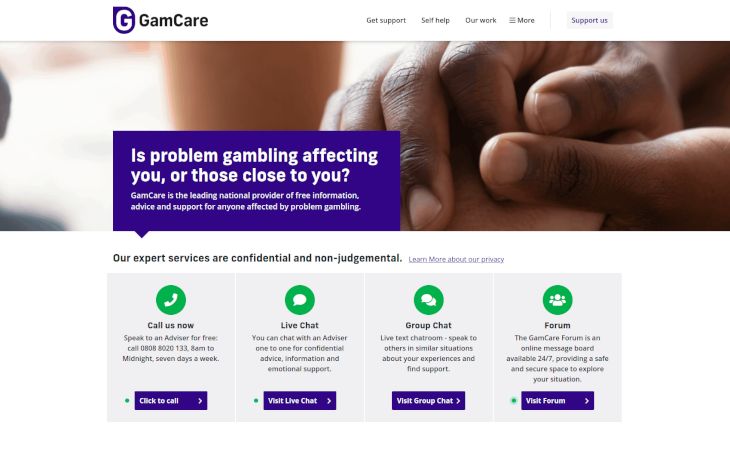 If you are accustomed to sports betting sites in Nigeria, then you will understand that it is a legal requirement that all such sites have licensing from the Nigerian National Lottery Regulatory Commission. It is never advisable to use a sports betting site that does not have the proper licensing.
We are happy to report that not only does NairaBet have the proper licensing from the National Lottery Regulatory Commission, it is also a member of the Association of Nigerian Bookmakers. This adds to the impression that NairaBet is a very reliable online sports book.
You can also add on the fact that NairaBet has a stated Privacy Policy. Having reviewed this, we can say you should not be too worried about having your personal information stolen while at this site. NairaBet does all that it can to safeguard all your important information.
NairaBet Bonus Offers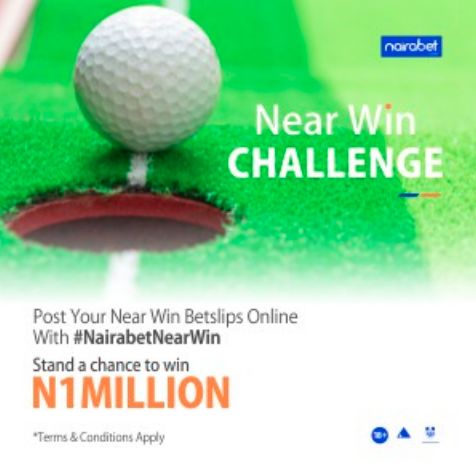 As well as that welcome bonus offer there are another number of bonus deals at NairaBet that should really get you excited. For example, if you place a 1X2 pre-match single bet on any EPL game during the season and the game ends in a goalless draw when you've backed either side to win, you can claim your stake back in full.
If you are one for high-stakes accas then NairaBet is definitely the sports book for you. If you place an acca with ten selections or more (with minimum total odds of 1.2) and one selection lets you down, then NairaBet will pay you a 'consolation bet' of the remainder of your bet winning. For example, if you have a ten-game acca and nine selections are correct, then NariaBet will pay you as if you had placed a nine-game accumulator.
NairaBet also features a cash-out facility for live bets and a compensation scheme for system bets with fifteen or more combined bets. With the latter, if only one of your selections wins, then NairaBet will double your winnings.
How to Register and Create an Account at NairaBet

To register online at NairaBet, go to the sports book official site and click on the large orange 'Register' button at the top right-hand corner of the screen. This will open up a window where you will have to select your username and a password. You will also have to enter your nationality, your country of residence, your choice of currency, your mobile phone number and your email address. Check the boxes to confirm your age and your acceptance of the T&Cs and the site's privacy policy, and you are good to go!
You'll be pleased to see that you can choose NGN (Nigerian Naira) as your favourite currency here. If you are based in Nigeria that you will know that finding a wagering site that accepts the naira as a currency is something of a rare find!
If you can't get access to the internet then call 0700 NAIRABET (0700 0624 72238) and speak to an operator. Give your full name, date of birth, address, chosen username, email address and mobile phone number and the customer service person will create an account there and then for you.
NairaBet is more than a Betting site: Virtual Sports and Casino too!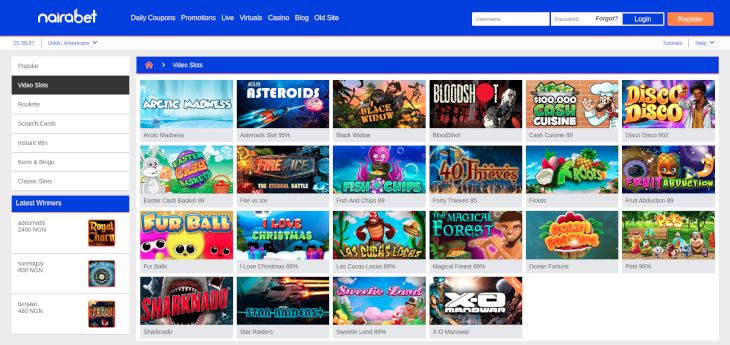 NairaBet has the full range of sports betting options and live betting options, but there are other aspects of this site that might interest you.
The site runs a number of very good virtual sports options. There are two football leagues – the League and the Eurocup – plus tennis, horse racing and greyhounds. If you get bored with your usual 'real world' betting options you can always pop across to the virtual sports section here to see what exactly is on offer.
This sports book also has one of the best sports book-attached casinos attached to it, but there are only a few games. You'll find a couple of slots, bingo, keno and roulette.
How to Deposit and Withdraw at NairaBet
Getting money into and out of any sports book in Nigeria can be a bit of an issue, so it's a good job that NairaBet offers plenty of ways in which you can deposit and withdraw.

Perhaps the easiest way to get money into your NairaBet account is to transfer the cash directly from your bank. NairaBet accepts banks transfers from First Bank, FCMB, UBA, Sterling Bank, Stanbic IBTC, Access Bank and Fidelity Bank. Just ask for a deposit slip and add the NairaBet account name ('NairaBet'), your account ID and your customer ID, and the amount that you want to deposit.
You can also fund your account using the 'Quickteller' option that's found at most ATMs. Just enter the merchant code '0427680' followed by a single digit outlining how much you want to pay into your account, up to NGN 5,000. If you want to pay more than NGN 5,000 then enter '04276806' and the ATM will ask you how much money you want to pay into your NairaBet account. Next, enter your NairaBet ID number then review to see that all your details are correct. Deposits should only take a few minutes.
You can also pay directly at the site if you have a Visa, MasterCard or Verve card. Enter your details online and you will be directed to WebPay. This is the online payments portal that NairaBet uses. Complete all the details including card number and CVV code. Note that this option is only available with cards that are powered by Interswitch.
Other payment options include online via the GTBank internet banking platform and by handing cash over to official NairaBet real-world merchants.
Withdrawals at NairaBet can only be done to your bank account. You can request a withdrawal online or over the phone to a customer care operator. The maximum amount you can withdraw per transaction is NGN 500,000, and the minimum NGN 1,000. Withdrawals should only take one day.
Mobile App for Android or iPhone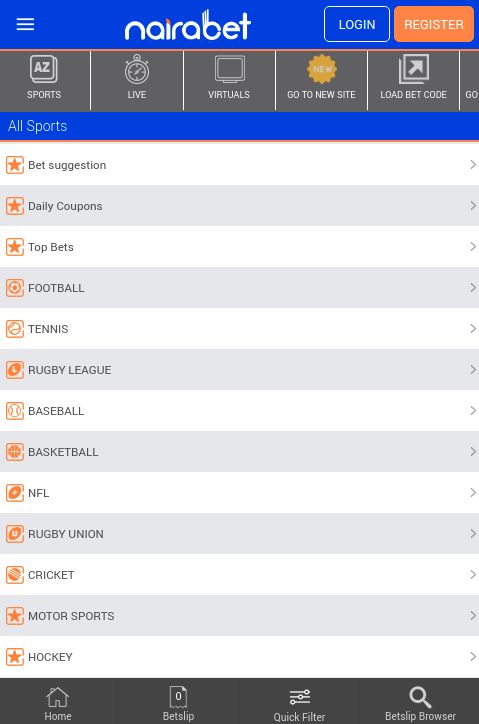 There is no mobile app for Android or iPhone at NairaBet, but if you have an internet-enabled phone, then that should not stop you from betting at the site. NairaBet has put together a decent mobile-optimised site that will work very effectively on any mobile device. If you unlock your device and then navigate your way to the site, the software will automatically pick up that you are using a mobile browser and should tailor your NairaBet mobile experience accordingly.
Don't forget that you can bet using NairaBet and SMS messaging, or you can phone your selections through to the customer care centre. Each available bet has a betcode, and as long as you know the betcode you can place a bet using SMS. Your SMS message must be in the format #5447*BETCODE*Amount#, so the SMS #5447*122323667*50# would place a wager of NGN 50 on the event with a betcode 122323667.
Frequently Asked Questions
Q. How does NairaBet work?
NairaBet is an online sportsbook that has proper licensing from the National Lottery Regulatory Commission and is also a member of the Association of Nigerian Bookmakers. The site operates via a software interface that allows registered users to place bets at the automated sports book, which is also run purely by software. All bets are accepted automatically (if within the terms and rules created by the sports book) and are settled automatically too. Deposits are arranged by the player and so are requested withdrawals.
Players can also request bets via a direct telephone call to the customer services team, and via SMS messaging.
Q. Which sports and events are offered for betting by NairaBet?
By far and way the biggest markets offered by NariaBet are all connected to football. You will find coverage of major leagues such as the EPL, the Bundesliga, La Liga, Serie A and Ligue One. The Nigerian Premier League receives coverage too. International tournaments such as the World Cup and the African Cup of Nations can be wagered upon, as well as club continental tournaments like the UEFA Champions League and the UEFA Europa League.
The other sports covered by NairaBet are basketball, tennis, rugby league, baseball, American football, rugby union, cricket, motor sports, ice hockey, Australian Rules football, futsal, volleyball, boxing, bowling, squash, cycling, table tennis and water polo.
Q. How do you place a bet at NairaBet?
To bet via the desktop or mobile NairaBet sportsbook site, just go to the site and navigate your way around until you find the sporting event you are looking for or a wager that appeals to you. You can instantly bet on 1X2 outcomes (for a football match for example) or drill down into the events own page (if available) for further betting options.
Once the outcome you want to bet on appears, just click on it to add it to your betting slip. If you want to bet on doubles, triples or accas, just keep adding selections to your slip. Once you are satisfied you can set the amount you want to wager and hit 'Proceed' to place your bet.

Alternatively, you can secure a betcode at any time via the site. You can then send this betcode along with your stake as an SMS message to 5477 in order to place your bet. You can also phone the NairaBet customer services team to place your bet directly.
Pros and Cons
Pros
An extensive amount of markets covered
SMS betting and phone betting supported
Some online casino options
Cons
Limited ways of getting money into (and out of) your account
Overall Rating of NairaBet
NairaBet has long been regarded as probably the premier sports book in Nigeria and it is easy to see why. Wagering is a breeze at this site, whether you want to bet online using the desktop or mobile site, SMS messaging or direct phone calls. The market coverage is probably the best of all sports betting sites in Nigeria, and although the online casino games here are not exciting cutting edge, they at least give you an alternative to sports betting.
Why not do what's necessary and complete your sign up for NairaBet today?