Football Betting Tips & Predictions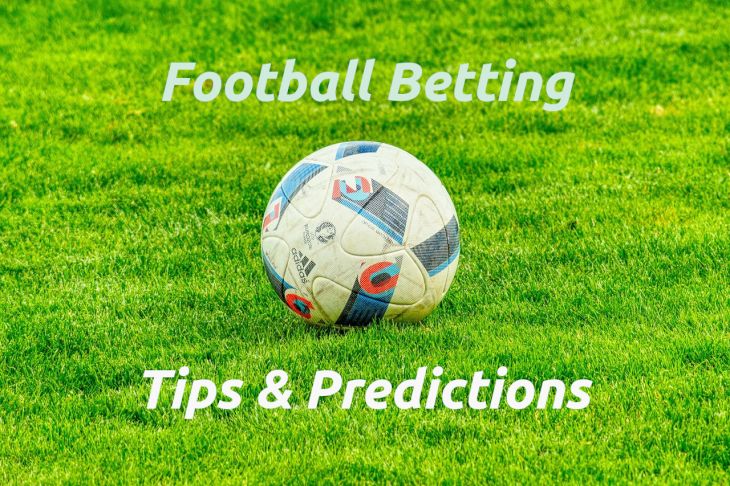 There's probably no more popular betting market in Nigeria, and in the whole world, than football or soccer. No matter where you happen to be, there's probably some very important soccer tie kicking off close to where you live. It doesn't matter where you are – in Nigeria or otherwise – your betting opportunities when it comes to football are almost endless.
If you are an enthusiastic football bettor, or if football betting is something you can see yourself really getting in to, then this article should serve as your complete guide to the best in football betting tips and predictions.
The very first step – registering at a sports betting site in Nigeria
You may have close access to a real-world betting shop, but the vast majority of sports betting done all across the globe is now done online. As long as you can access the internet via a computer, laptop or your phone, then you will be able to place sports bets. There are a number of highly-effective sports betting sites in Nigeria that you can use for your sports betting, including Nairabet, Bet9ja, MerryBet, 1xBet and LionsBet. You can read our reviews elsewhere which will aim to determine which sports betting site is the best for you when it comes to football betting.
First and foremost, whichever betting site you choose to use, you should always make sure that it has proper licensing. Licensing in Nigeria is controlled by the government, with the majority of sports betting sites in Nigeria using licensing issued by the Lagos State Lotteries Board.
Most sports betting sites in Nigeria will expect you to register online via the internet. Mobile phone betting is not as prevalent as it is in other African countries such as Kenya, so you will be expected to access the internet at least once to complete your registration even if you intend to bet mainly using mobile devices.
Head to the sports betting site that you have chosen and search the landing page for a 'Registration' button. In most cases, you will find the registration button in the top right-hand corner of the screen. Click on the button to begin the registration process.

You will find that a form pops up that you need to fill in. Typically you will need to fill in your name, address, email address and mobile phone number at the bare minimum. Some sites will also ask you to provide bank account details. Don't worry, providing your bank account details does not instantly give the site access to your bank account! The details are provided as a means of being able to withdraw money from your sports betting account.
Once you have completed all fields press the 'OK' or 'Register' button. Some sites may send you an email which you will need to respond to in order to complete your registration. Once you have done that, you are free to commence your football betting exploits!
Getting cash into your football betting account
Most people in the world find it easy to get money into their sports betting accounts. This is because they use their Visa or MasterCard debit or credit card, or a popular e-payments system such as PayPal. In Nigeria, such options are not open to most people, so alternatives have to be found.

This is not typically an issue, though. Here are some of the easiest ways you can get money into your football betting account.
By bank transfer
The most common method is by a direct bank transfer. Most sports books in Nigeria will accept payments from many of the leading banks in Nigeria, including First Bank, Fidelity Bank, FCMB, UBA and Sterling Bank. Simply head into your local branch and complete a deposit slip for the transfer to your sports book. Don't forget to include your sports book customer ID, else the sports book will reject the transfer. It may take a day or two, but your money will eventually appear in your football betting account.
By card
If you do have a card issued by Visa, MasterCard, InterSwitch or Verve then you should be able to put money directly into your account online at the sports book. Just head to the relevant section at your online sports book and fill in the required details. You will need to add your card number, the expiry date and the CVV number on the back of your card. Once you have completed all the details and okayed the transfer, your money should be with you within an hour or so.
By ATM (Quickteller)
If you are a resident of Nigeria, then you may be accustomed to paying your utility bills using an ATM. You can also use an ATM to add money to your football betting account, via the same 'Quickteller' service. You use the 'PayBill' options as you would normally to pay any utility bill, except that this time you are putting cash into the sports book account. Enter the Merchant ID of your sports book (which can easily be found on the sports book site) and the amount that you want to transfer. You will also, of course, have to enter your unique customer ID. Money transferred this way should be available to bet with reasonably quickly.
Note that if you have regular internet access you may be able to use Quickteller's online services.
By Internet Transfer
If you do have regular internet access then you may be able to use one of a number of direct internet transfer methods, such as those offered by GTBank Collections. Just use your usual method of transfer to put money into your sports book account.
How to get money out of your football betting account
Despite all the many ways in which you can get money into your football betting account, nearly all online sports books in Nigeria only allow one method where you can take money out of your account, and that is by a bank transfer. This is why some online sports books expect you to divulge your bank account details when you sign up.
Once you have registered your bank account at your sports betting site you can freely withdraw your winnings whenever you want to. Just head to the sports betting site online and follow their bespoke withdraw process.
Football betting in Nigeria using a mobile phone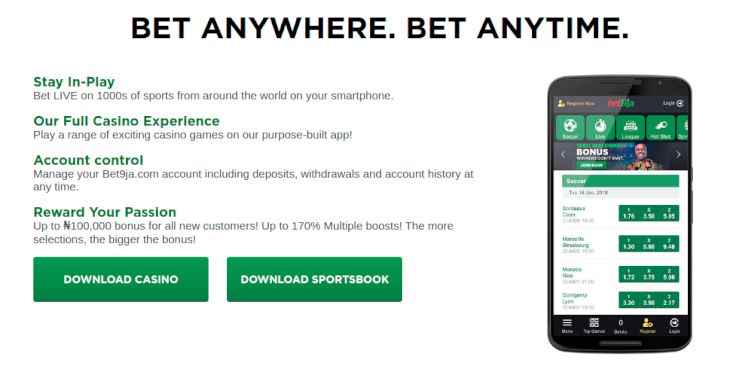 If you have been to other countries in Africa, then you may have noticed the popularity of mobile phone betting via SMS messaging. Punters simply construct text messages that outline the bets they want to place, and the events that they want to bet upon. Unfortunately, SMS betting is not readily available at Nigerian sports books. Some sports books will allow you to phone the customer support team to inform them about any bets you wish to place, but the majority will not.
If you want to bet via a mobile device in Nigeria then you will have no choice but to connect to the internet. Most sports betting sites will have mobile-optimised versions of their site that work exceptionally well on smaller mobile screens. Even if you have a 'lite' style mobile phone with a very small screen, you should be able to place bets on football games using your devices as long as you can establish a decent internet connection.
Which are the best sites for sports betting in Nigeria?
NairaBet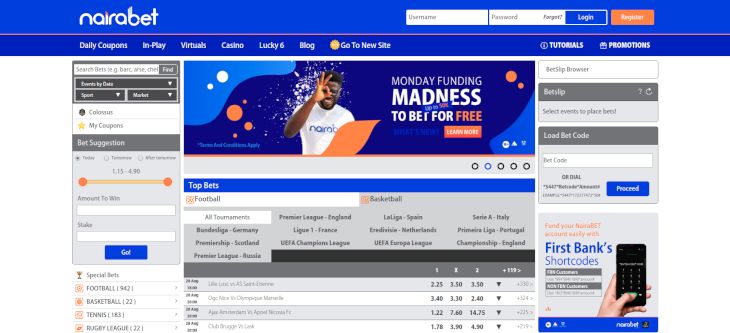 NairaBet has long been established as the leading online sports betting site in Nigeria. Despite now having a few rivals, NairaBet will never lose its status as the first online sports book established in the country. It offers great bonuses including (usually) an amazing welcome bonus for sports bettors. It also offers extensive coverage of all major football leagues and competitions, plus other sports that are popular in Nigeria including basketball, tennis and American sports.
Bet9ja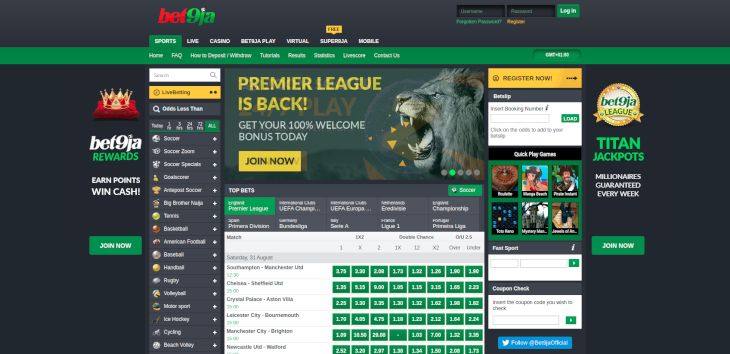 This football and sports betting site has risen in stature in recent years and can honestly lay claim to be as popular as NairaBet. Despite not having the same level of coverage and bonuses as its main rival, Bet9ja is the best site in Nigeria bar none for mobile sports betting. With the rise of internet connectivity and mobile device ownership in Nigeria, Bet9ja is an important site for all sports bettors in the country.
MerryBet

MerryBet falls a little short in comparison to both NariaBet and Bet9ja when it comes to football betting, but in recent years it has taken strides to lessen the distance between it and the top sports betting sites in Nigeria in terms of quality. MerryBet offers a great deal, including full coverage of every important football tie, both domestically and internationally. It also offers a decent range of bonuses and virtual sports games.
LionsBet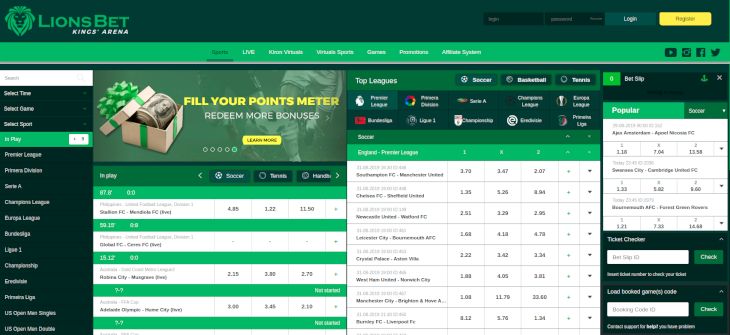 LionsBet offers sports betting services to sports bettors in both Zambia and Nigeria and seems to have rather a high opinion of itself. Whether you think this opinion is justified will be in line with your experiences at the site! The LionsBet sports book does look the real business, though. It offers a decent frequent player points scheme, free bets, a cashout facility, deposit bonuses and accumulator boosts.
What about football betting bonuses in Nigeria?

There are many football betting sites that offer bonuses, including welcome bonuses. The issue is, most bonuses are extremely tight in Nigeria in comparison to typical welcome bonuses offered by other sports books in other countries. Typical bonuses in Nigeria come with wagering conditions that involve accumulators with high odds. This means that you will be extremely fortunate if you have anything left of your bonuses by the time you have met conditions … although on the other side of the coin you could get lucky and win a substantial amount of cash!
What can I bet on when it comes to football at a sports book in Nigeria?
There are several ways in which you can bet on football at a Nigerian sports book, and here is a quick guide to the most popular ones.
Straight forecast – 1X2
The easiest football bet of all. You either bet on the home side to win a football match ('1'), the away side ('2') or for the game to end in a draw ('X').
Draw No Bet
You do not get as decent odds with this bet, but you do take the draw out of the equation. You bet on either the home side or the away side. If the game ends in a draw, then your stake is returned to you.
Both Team To Score (BTTS)
You can bet 'yes' or 'no' on this bet. With BTTS if you bet 'yes' then both teams have to score in order for your bet to become a winning one. If you bet 'no' then one team (or both) has to keep a clean sheet in order for your wager to be successful.
Over/Under
This is a prediction as to how many goals this game will produce. The most typical over/under bet is 'over/under 2.5 goals'. If you bet 'under' then your bet is a winner if there are zero, one or two goals during the game. If you bet 'over' then there has to be at least three goals in total in the game for your bet to be successful.
Correct Score
Just predict the correct final score of any game you wish to wager upon. If you are completely correct, then you will be taking home some winnings!
Game outcomes
Football is a game of numbers, with countless measurable outcomes. If you can measure any aspect of a game of football (number of corners, number of cautions, time of the first goal, time of final goal), then you can place a bet on it. You can also bet on the individual players, such as the likelihood of them scoring, receiving a yellow card, getting sent off, etc.
Asian handicaps
Handicapping systems are popular when it comes to football all over the world. A handicap is an artificial 'bonus' given to one team in order to level the playing field. Say that Barcelona were playing a lower league team. The lower league team will be given an artificial three-goal start by the sports book in order to give them more of a chance.
If you really understand your football, then betting on handicapped games gives you a real opportunity of using that expertise to make some cash.
How do I make money football betting?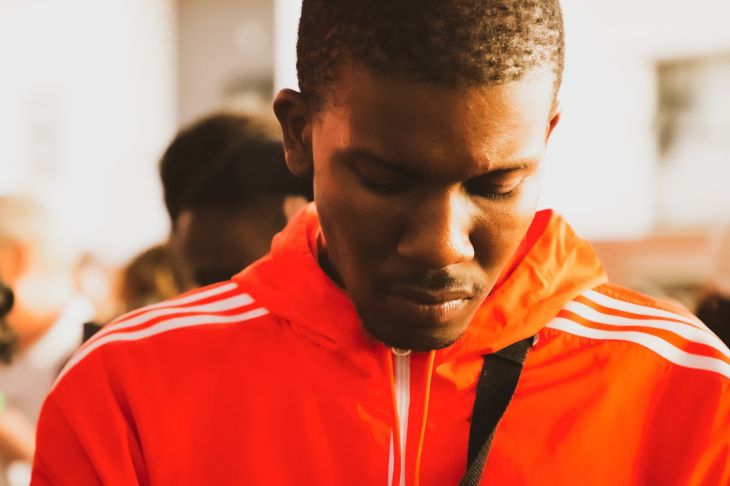 Making money using football betting is possible, but it is also hard work! You really need to know your stuff and to only bet on any aspect of the game that you truly understand. You must also keep a level head at all times – never bet with your heart.
You must also ignore the odds when it comes to football betting. Never bet on a game because the odds look to be in your favour. Decide what you want to bet on, and then place your bet. If you win, then the odds will always be in your favour.
What at the best football competitions to bet upon?
Domestic Leagues
Domestic leagues are played throughout the year. The majority of European Leagues run from August or September through to April or May, but other leagues in other countries run during different periods, which means you should never be short of a game to bet upon.
The leading leagues in Europe are the EPL (England & Wales), La Liga (Spain), Serie A (Italy), Ligue One (France) and the Bundesliga. Other popular leagues include MLS (United States) and of course the Nigerian Premier League.
International Club Competitions
The biggest international club competition in the world is the UEFA European Champions League, which is open to all the leading teams in the top leagues in Europe. It is regarded as the richest football tournament for clubs in the world.
Other leading international club competitions include the UEFA Europa League (Europe), the CAF Champions League (Africa), the AFC Champions League (Asia) and the CONCACAF Champions League (North America, Central America and the Caribbean).
World International Football Competitions
The top football tournament of any description is the World Cup, which is run every four years and is entered by almost every football playing country in the world. Recent competitions have been or will be in Brazil (2014), Russia (2018), Qatar (2022) and Canada/Mexico/USA (2026).
Other leading international tournaments for nations include the Asian Cup (every four years), the Africa Cup of Nations (every two years), the CONCACAF Gold Cup (every two years), the Copa America (every four years), the OFC Nations Cup (every four years) and the UEFA European Championships (every four years).
Conclusion
You can add excitement to your sports betting by betting on football. There's no better way of adding excitement to any football game you are watching by betting on it, and there's no easier way to place bets than to bet on football matches. Just make sure you bet responsibly, and never bet using money that you cannot afford to lose.
Good luck with your football betting, and when you stop enjoying it, stop betting!